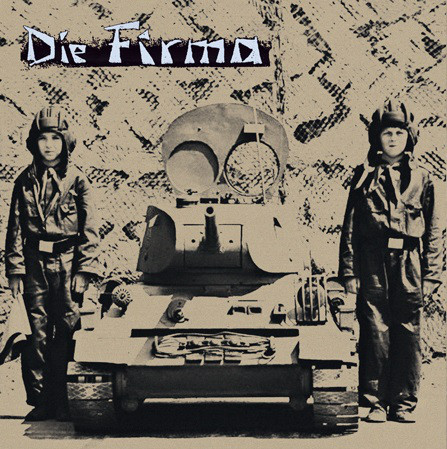 Tracklist:
Schieße
Destroy
Faschist
Anti Armia
Weil Der Mensch
Alte Helden
Deserteur
Kleiner Geiler Mann
Gehen Und Lachen
Maschinenrepublik
Rote Leiber
Allein
.
This is a compilation album from Die Firma released in 2019 on the Hörsturzproduktion label.
The album was released in 3 different colours all limited in numbers.
Black vinyl (100x), Blue vinyl (200x) and Dark purple (100x). With the purple release being an official reproduction.
This copy is in dark purple.