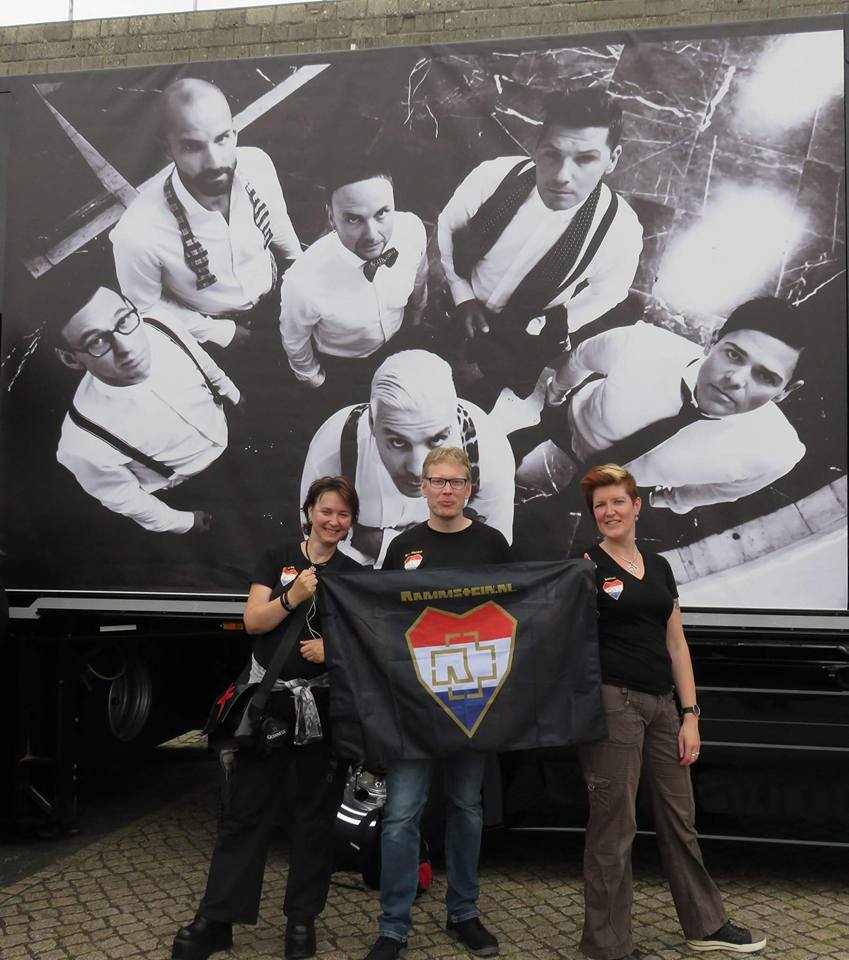 My name is Eddy, also called "Der Meister" on the Rammstein.nl forum.
I am from the city of Oldenzaal in The Netherlands and born in 1976.
First Contact:
The first time I got to know Rammstein, their music and their fiery show, was during a performance of the band at the Dutch festival Pinkpop in may 1997, which i saw on Dutch TV that day.
I was hooked from the first song in their set, which was the song "Rammstein".
Starting Collecting:
And as an instant fan, I started collecting from that moment on. The first item i bought was the album Herzeleid, because the Sehnsucht album would not be released until 3 months later in august 1997.
But more items followed soon, for example the Du Riechst So Gut single, Seemann, Engel and Du Hast in many different versions. And I could also add the already famous Riech Box and Original Singles Collection to my collection soon.
Rammstein LIVE:
My first ever Rammstein live show was in 2002, when they played at the Gelredome Stadium in Arnhem.
After that first show, a couple of more shows followed over the years in both The Netherlands ad Germany.
I also was lucky to see them play during 3 smaller tryout shows in Berlin en Gelchenkirchen.
Past Rammstein shows:
30-06-2002 – Gelredome, Arnhem (NL)
06-12-2009 – Gelredome, Arnhem (NL)
31-10-2011 – Black Box Music, Berlijn (DE) (Tryout)
04-03-2012 – Ahoy, Rotterdam (NL)
08-04-2013 – Black Box Music, Berlijn (DE) (Tryout)
01-06-2013 – Forta Rock, Nijmegen (NL)
08-07-2016 – Waldbühne, Berlijn (DE)
24-05-2019 – Veltins Arena, Gelsenkirchen (DE) (Tryout)
Future Rammstein shows:
04-06-2022 – Olympiastadion, Berlijn (DE)
04-07-2022 – Goffertpark, Nijmegen (NL)
29-07-2022 – Ullevi Stadium, Gothenburg (SW)