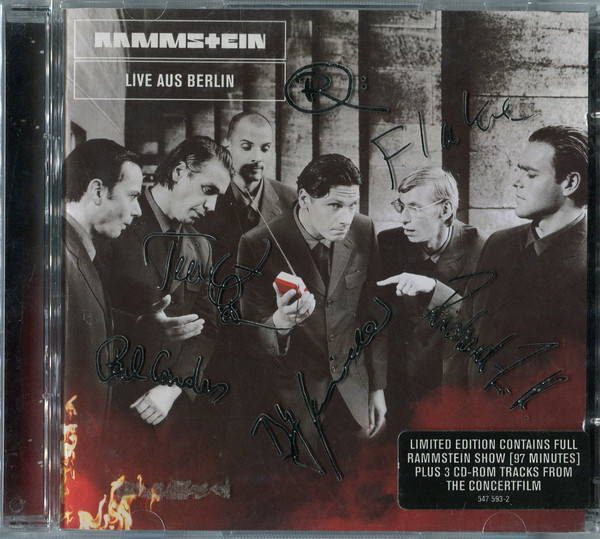 Released: August 31, 1999
This is a very rare version of the Special Edition.
This is the limited WOM edition with the band members signatures engraved into the case. It was only available at the German store WOM ("World of Music").
The catalogue number is also engraved into the case on the backside.
Tracklist:
CD1
Spiel mit mir – 5:22
Bestrafe mich – 3:49
Weisses Fleisch – 4:45
Sehnsucht – 4:25
Asche zu Asche – 3:24
Wilder Wein – 5:17
Heirate mich – 6:26
Du riechst so gut – 5:24
Du hast – 4:27
Bück dich – 5:57
Engel – 5:57
Rammstein – 5:29
Laichzeit – 5:14
Wollt ihr das Bett in Flammen sehen? – 5:52
Seemann – 6:54
CD2
Engel – 6:31
Rammstein – 5:42
Tier – 3:42
Laichzeit – 5:13
Wollt ihr das Bett in Flammen sehen? – 6:15
Seemann – 9:56
+ CD-ROM Tracks:

Tier – 3:52
Asche zu Asche – 3:42
Wilder Wein – 5:27