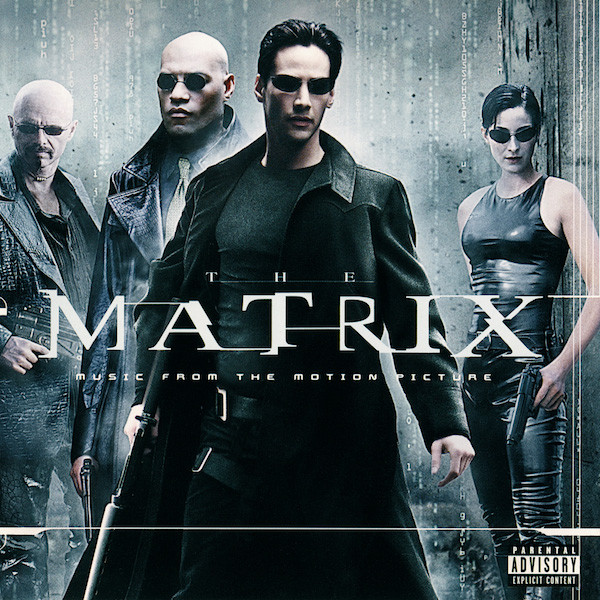 The Matrix (Music From The Motion Picture) is one of the two soundtrack albums, from the blockbuster film, The Matrix. The other being The Matrix: Original Motion Picture Score.
Du Hast from Rammstein appears on the soundtrack album, but does not appear in the movie.
Release date: March 30, 1999
Tracklist:
Marilyn Manson – Rock is dead
Propellorheads – Spybreak
Ministry – Bad blood
Rob D – Clubbed to death
Meat Beat Manifesto – Prime audio soup
Lunatic Calm – Leave you far behind
Prodigy – Mindfields
Rob zombie – Dragula
Deftones – My own summer
hive – Ultrasonic sound
Monster magnet – Look to your orb for the warning
Rammstein – Du Hast
Rage against the machine – Wake up.
Source: https://www.discogs.com/Various-The-Matrix-Music-From-The-Motion-Picture/release/1083981