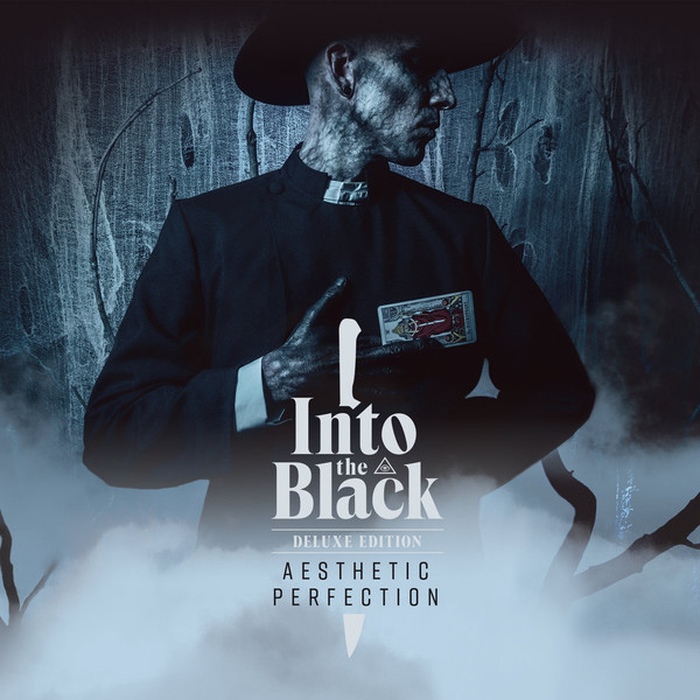 Tracklisting CD1:
Gods & Gold (ft. Richard Z. Kruspe) – 03:52
Bonus: Weaponized (ft. Jinxx) – 03:44
Supernatural – 04:03
Echoes (ft. Jinxx) – 04:46
Bonus: Dark Ages – 03:31
Wickedness – 04:34
We Wake Up (ft. Jinxx & Wesenberg) – 03:48
If I Die (ft. Jinxx) – 04:32
No Boys Allowed – 03:55
Saint Peter – 04:28
YOLO – 04:25
Mourning Doves (ft. Jinxx) – 04:41
.
Tracklisting CD2:
Welcome To Perfection – 00:26
LAX – 03:52
Love Like Lies – 04:44
Angels And Kings – 04:17
Rhythm + Control (Out Of Control Mix) (ft. – Jinxx & Nyxx) – 04:46
Ebb And Flow – 03:39
Rhythm + Control (Out Of Control Electro Mix) (ft. Nyxx) – 04:46
Ebb And Flow (Deadbeat Remix) – 04:51
"There is a darkness, it breeds just hate and war, our inner conflict, the seeds of vitriol" screams Daniel Graves in the opening lines of "Gods & Gold", which features blistering guitar work from none other than Richard Z. Kruspe of Rammstein. These first words perfectly encapsulate what we can expect from Into the Black, the 5th studio album from Los Angeles based, Industrial Pop stalwarts Aesthetic Perfection.
Dark and gritty, yet undeniably catchy and melodic, Into the Black builds upon the band's past while solidly keeping its eyes focused on the future. From the haunting electronic melodies of "Supernatural" to the twangy guitars of "Echoes", from the punch-to-the-gut beat of "No Boys Allowed" to the soaring highs of "Mourning Doves", Daniel Graves takes the transgressive art form known as Industrial Pop to the next level. Touching upon themes of mortality, spiritual disillusionment and self reflection.
Featuring an all-star cast of collaborators such as the aforementioned Richard Kruspe, Jinxx of Black Veil Brides, Mick Kenney of Anaal Nathrakh and Krischan Wesenberg of Rotersand, Into the Black is the most mature Aesthetic Perfection album to date, and one of the most highly anticipated records of 2019.
Source: