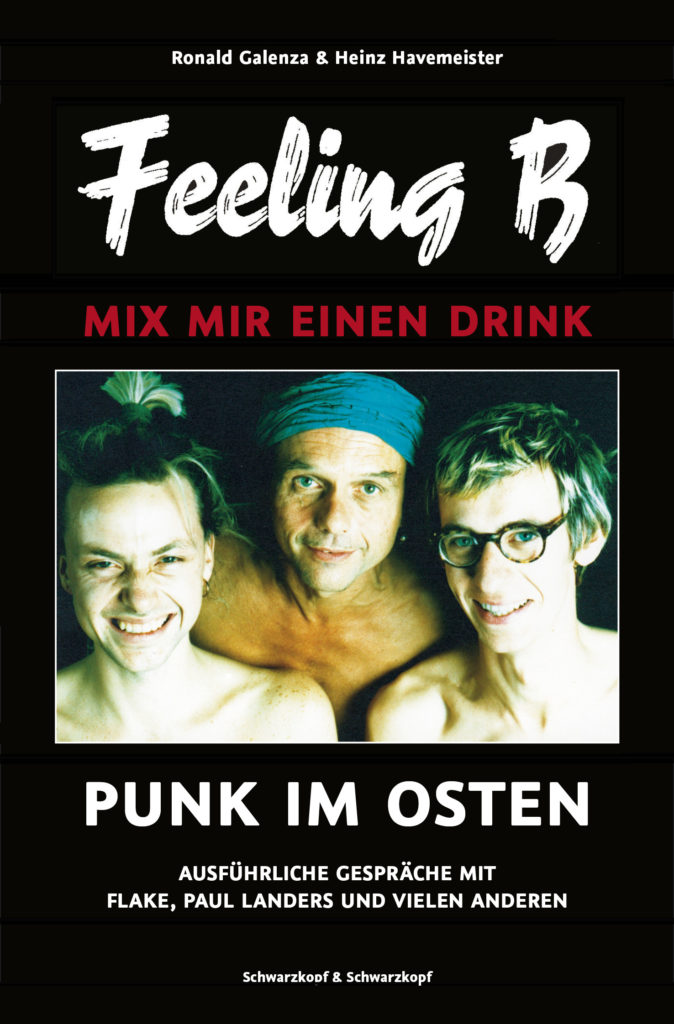 NCLUDING EXTENSIVE INTERVIEWS WITH FLAKE, PAUL LANDERS AND MANY MORE
The East-Berlin punk-band Feeling B never acted as a standard band. Anarchy, fun and lust for life dominated them. They sang »Mix mir einen Drink, der mich woanders hinbringt« and opened the tight circumstances in their own way. Closely interwoven, the dazzling biography of Feeling B founder and scene engine Aljoscha Rompe, who died much too early, is told. Three ex-members talk about their time in the band – a must-have for all Feeling B-fans.
Including extensive interviews with Paul Landers and Flake Lorenz, who were part of Feeling B and are now succesfull all over the world with Rammstein.
The book has a total of 664 pages, with around 150 photos.
Published: 1 Januari 2002.