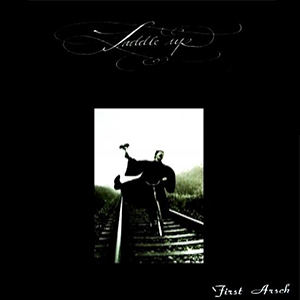 FIRST ARSCH was a punk band from Schwerin, East Germany, founded by Till Lindemann and Jörg (Steve) Mielke during the GDR years.
Saddle Up is the first and the only album they've released. It was released some time in 1992.
The record was pressed and promoted by Kessel Records, owned by Falk Schettler. The pictures and the cover were all shot by Matthias Matthies.
Train – 02:25
Priest In Love – 03:05
SKA(T) – 02:11
In The Name Of Love – 03:39
Crowded House – 02:59
Preagnant – 02:29
AHA-ha – 03:04
Superstition – 03:36
Saddle Up – 02:59
O-Cult – 02:33
Moder Blues – 02:09
Come Together – 02:54
Hip Hip Flop – 02:39
Chicken Steps – 02:04
Big Dong (für Saskia S.) – 02:04