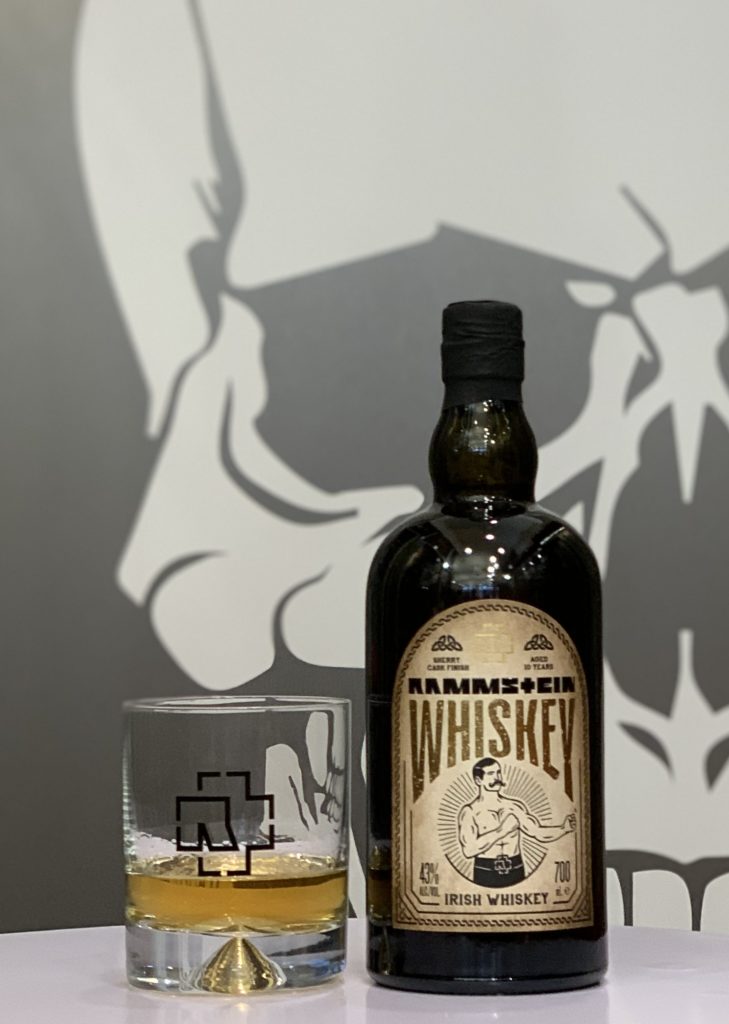 Produktinformationen "Rammstein Whiskey"
In Irland destilliert und gelagert. Rammstein Whiskey ist ein Blend aus dreifach destilliertes Grain sowie zweifach destillierter Malt. Gealtert für 10 Jahre in Ex-Bourbonfässern und gefinished für mindestens 6 Monate in Ex-Sherryfässern. Zart fruchtig, weicher Geschmack.
Duft: Getreidige und würzige Aromen, die an geröstetes Weißbrot, frisch gemahlene Pfefferkörner und Holzpolitur erinnern.
Geschmack: Streuselkuchen mit buttrigen und vanilligen Nuancen, übergehend in angenehme Aromen von dunkler Schokolade und Amarenakirsche
700ml – 43%vol.
Source: https://brinkmannfinest.de/shop/spirituosen/whisk-e-y/herkunftsland/irland/rammstein-whiskey
EDIT:
Soon to be for sale at the Rammsteinshop!