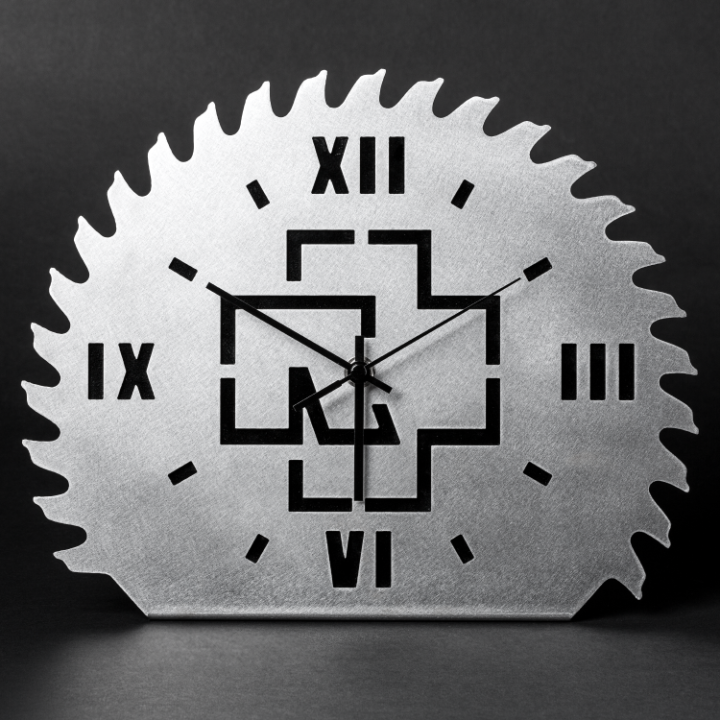 Rammstein clock "Saegeblatt" made of steel.
The watch is supplied as a self-assembly kit consisting of 3 parts (clockwork, steel dial silver, steel cover black). An assembly manual is included in the scope of delivery.
The steel plate becomes rusty over time, especially when exposed to water. These processes are normal and do not affect the shelf life of the clock.
A 1.5V AA battery is required for the movement and is not included in the scope of supply.
Material: Sheet steel front 2.00 mm, steel sheet back 1.00 mm
Dimensions Clock: 230 x 290 x 110 mm
Weight: approx. 1,5 kg
Source: https://shop.rammstein.de/en/catalog/indoor/this-and-that/rammstein-sageblatt-clock.html