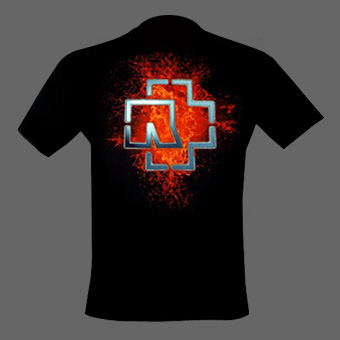 My first ever Rammstein t-shirt, bought in 2002 during my first Rammstein concert at the Gelredome in Arnhem.
The classic tee with the new backside: Lava & Logo! 
Front: The Rammstein-logo with chrome effect and "Glow In The Dark" contours.
Back: Logo Rammstein + www.rammstein.de
A must have for every rammstein fan!