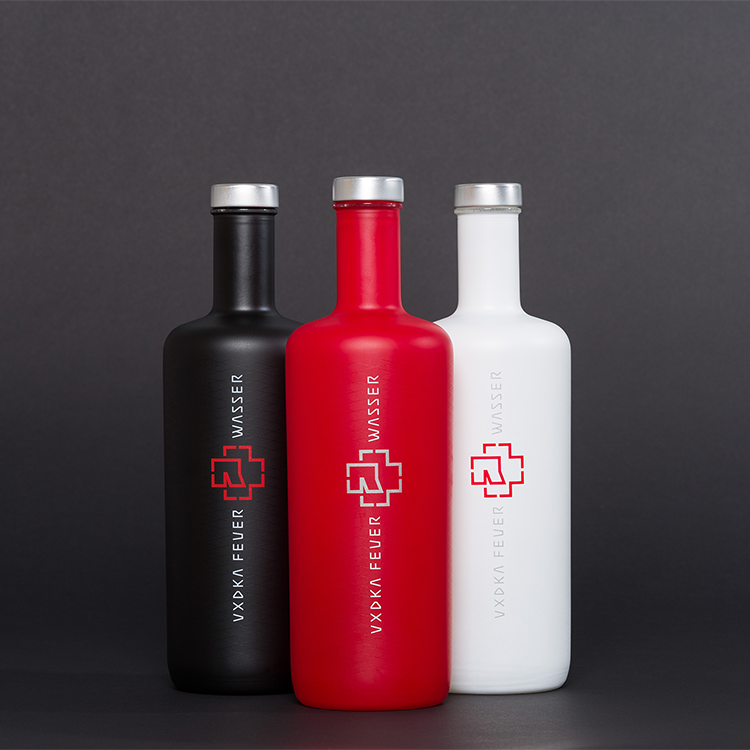 New edition 2020 – new vodka with a new recipe + new design – made by RAMMSTEIN.
Specially produced for RAMMSTEIN, in a noble bottle made of thick glass coated in black, red or white with a filigree finish.
A vodka of the highest quality. Distilled several times from wheat in Germany, cleaned in a traditional, top secret filtration process and finished with water specially prepared for vodka production to a product of exceptional purity and mildness.
Hand-filled in small batches in Berlin, the bottles are carefully checked and packed.
0,7l; 40% vol.; vegan & gluten-free
Source: https://shop.rammstein.de/en/catalog/menu/rammstein-vodka-feuer-and-wasser-2020.html