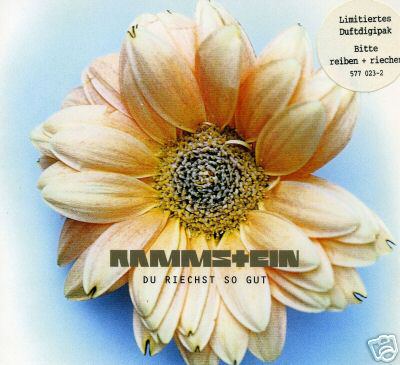 Tracklist:
Du reichst so gut (single version)
Wollt ihr das Bett in Flammen sehen? (album version)
Du riechst so gut (scal remix)
This is the very limited 1st edition of the "Du Riechst So Gut" Single.
On the cover is a special sticker with the text "Bitte reiben und riechen", which you can rub for a taste of the smell of the special Calvin Klein Obsession parfume.
This single is part of the infamous Riech! box.
Release date: August 24, 1995