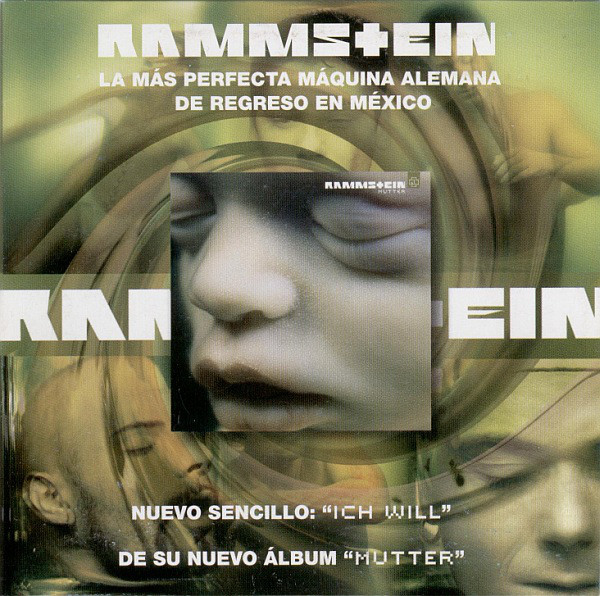 Tracklist:
Ich Will
Links 234 (Westbam Technolectro Mix)
Links 234 (Westbam Hardrock Cafe Bonus Mix)
Mexican promo single given to radio stations in advance of the "Mutter" album release.
The Mexican subtitle (as seen on release images) roughly translates to "The most perfect German machine is back in Mexico".
"Links 2-3-4" is written as "Links 2,3,4" on cover and disc.
Discogs: https://www.discogs.com/Rammstein-Ich-Will/release/761623