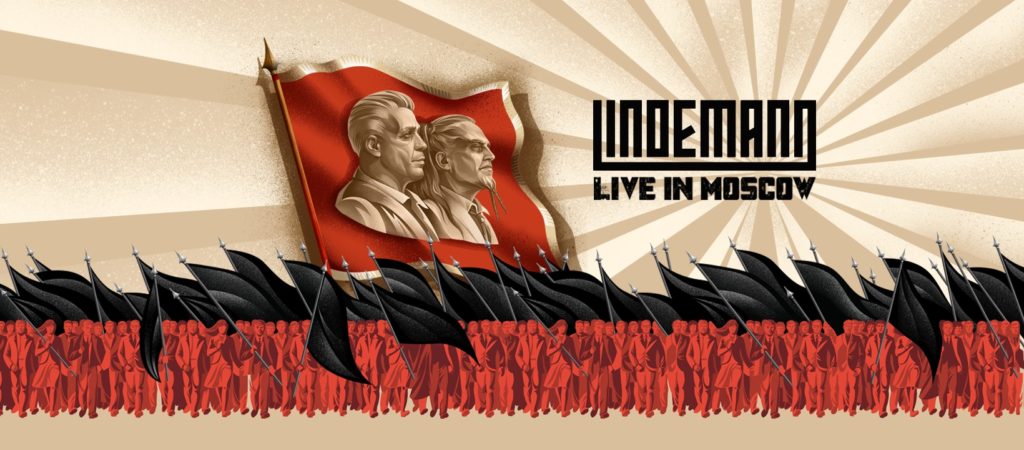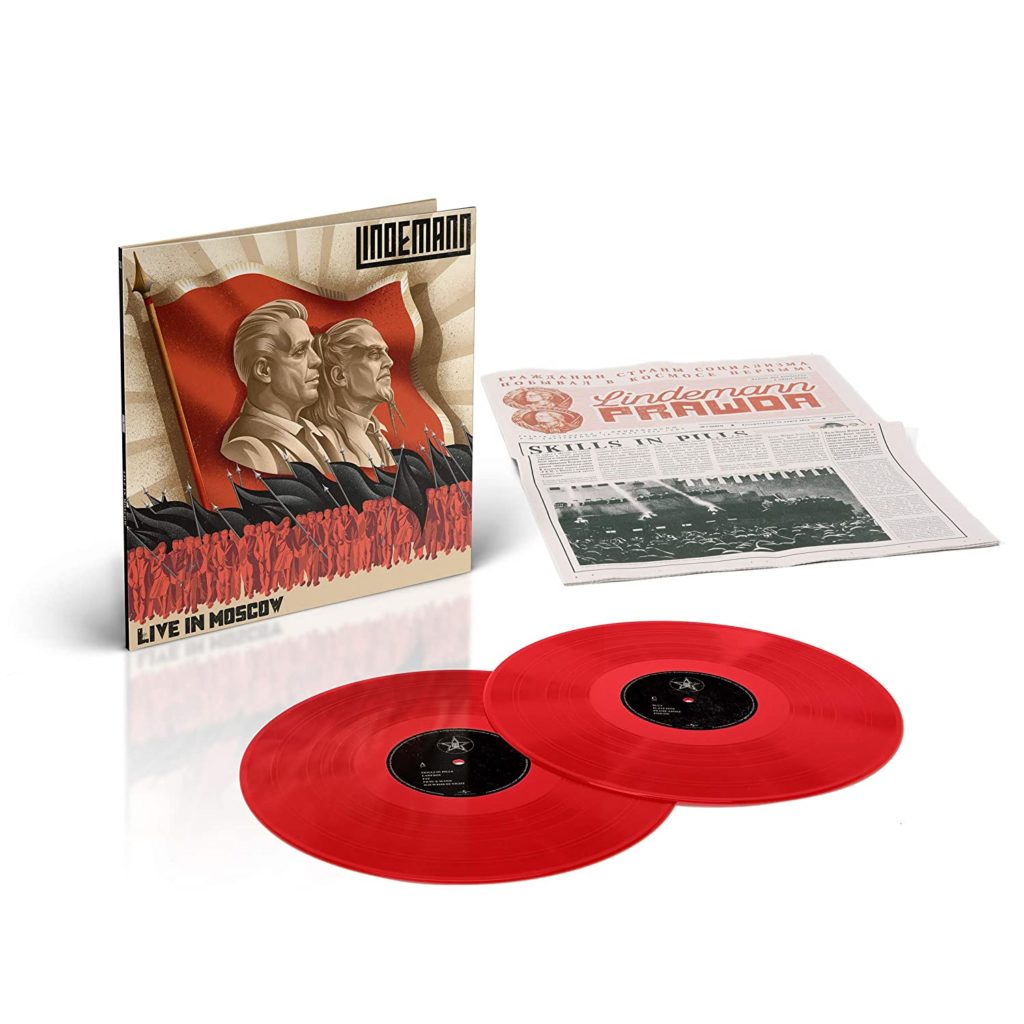 It was probably one of the very last concerts of the old era, the big party before the worldwide shutdown:
On 15 March 2020, LINDEMANN played two triumphant concerts in Moscow's VTB Arena.
On 21 May 2021, the already historic evening from Moscow will be released as a live album as a double vinyl.
The artwork was designed in the aesthetics of socialist realism.
Gatefold 2LP incl. booklet in newspaper format.
180gr red vinyl.(Limited Edition) (exclusiv bei Amazon.de)
Pre-ordered: https://www.amazon.de/-/nl/dp/B08YSWNYMD?psc=1&smid=A3JWKAKR8XB7XF&ref_=chk_typ_imgToDp
Tracklist A: Skills In Pills / Fat / Frau & Mann / Ich weiss es nicht
Tracklist B: Allesfresser / Knebel / Home Sweet Home / Cowboy / Golden Shower
Tracklist C: Blut / Platz Eins / Praise Abort / Fish On
Tracklist D: Ach so gern / Gummi / Steh auf