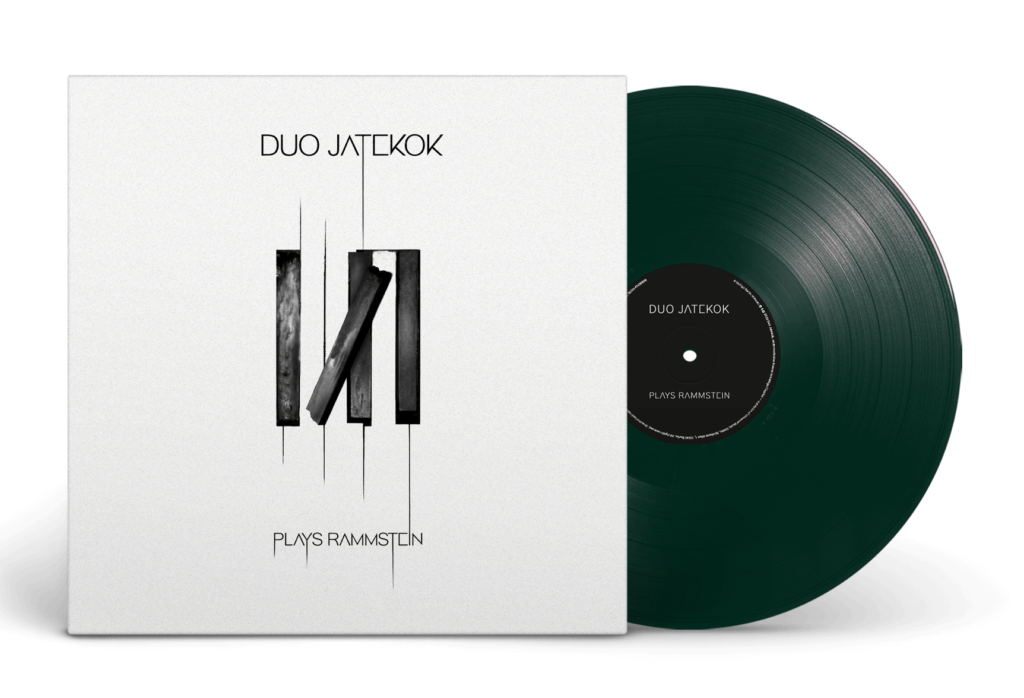 Inventive and passionate pianists Naïri Badal and Adélaïde Panaget are in the same category of great duos as the Labèque sisters, and are currently THE French piano duo making their mark in France as well as internationally.
In 2007, the two formed the Duo Jatekok ("Jatekok" Hungarian for "games").
Following in the footsteps of their critically acclaimed albums "Danses", "The Boys" and "Carnaval", they offer a musical cocktail full of dynamics and expressiveness at each of their concerts, which is now reflected in their new album "Duo Jatekok plays Rammstein" as well.
In 2019, they were already the opening act on Rammstein's European stadium tour.
Tracklist:
Engel
Mein Herz Brennt
Puppe
Ohne Dich
Fruhling In Paris
Mutter
Diamant
Klavier
Auslander
Seemann
Sonne
Releasedate: 05/06/2022
Source: https://duojatekok.universal-music.de/p51-i0602445426836/duo-jatekok/duo-jatekok-plays-rammstein/index.html