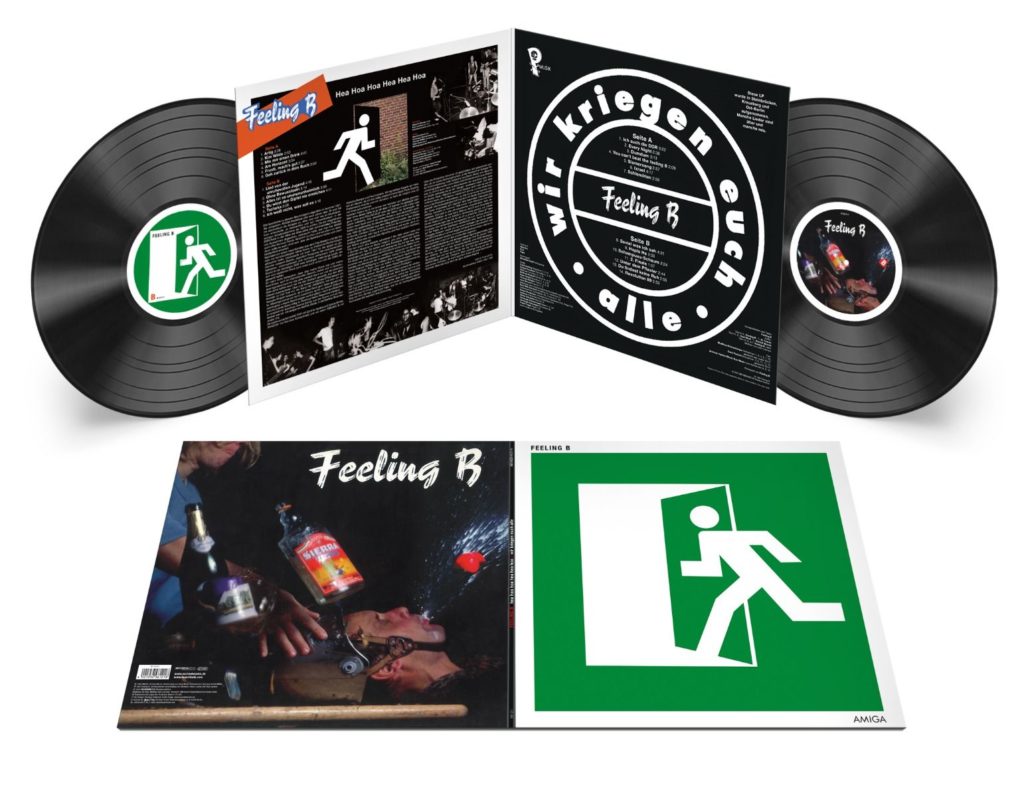 A label newsletter, most likely by 1610 or Buschfunk, revealed the information, that the two Feeling B albums "Hea Hoa Hoa Hea Hea Hoa" and "Wir kriegen euch alle" will be reissued in time for Record Store Day 2023 on April 23. The newsletter does not specify if the release is RSD exclusive, or if it will be available after that day too. We also attached a screenshot of the newsletter.
Both albums will be issued in one gatefold. The covers will be front and back of that gatefold. If and when the third album, "Die Maske des roten Todes", will be reissued, is unknown.
Both albums are long out of print and sought after and reach high prices on the secondary market. Additionally this is the second reissue of "Hea Hoa Hoa Hea Hea Hoa" on vinyl, aswell as the first ever reissue for "Wir kriegen euch alle".
As soon as more details are announced, we will post about these.
Source: https://www.facebook.com/rammwiki/posts/pfbid02VYR95ybZA2EGpjRmKh9iNvX81HXtPfXUMs6GgoXAfwBZ4qzJv8CkcQLqGJGiicbVl
Pre-ordered: https://www.jpc.de/jpcng/poprock/detail/-/art/feeling-b-hea-hoa-hea-hoa-wir-kriegen-euch-alle/hnum/11431169