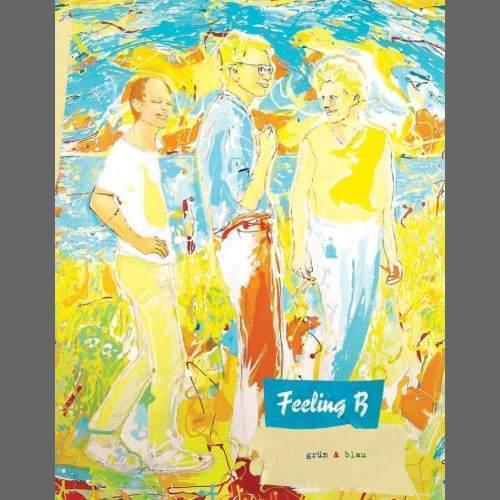 Feeling B "grün & blau"
Flake opens the Feeling B archive and present to you this totally re-mastered retrospective collection including seven, until now, unreleased songs. With this, you'll also receive one of the most interesting books of all ages where memories of the old Feeling B will be evoked! A great piece of history for yourself or to give away!
Tracklist
[01] Graf Zahl
[02] Langeweile
[03] Dufte
[04] Frosch im Brunnen
[05] Herzschrittmacher
[06] Keine Zeit
[07] Hässlich
[08] Gipfel
[09] Schlendrian
[10] Wieder keine Zeit
[11] Space Race
[12] Veris Dulcis
[13] grün & blau
Published by the former Feeling B band member Flake Lorenz on the 9th of November 2007.