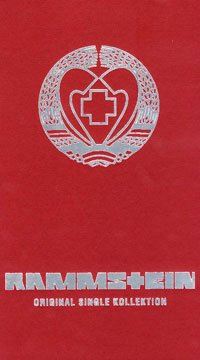 Original Single Kollektion is the first compilation by Rammstein. The collection was released on 22 June 1998. It was also released in France and the US.
Formats
The collection came in just one format. All singles are housed in a red book-like box with a poster of the band from 1994, and a small, triple-braided rope; each braid a colour of the German flag (black, red and yellow). The box is stylized after the DDR Parteibuch.
Content
The collection contains all then released singles: Du riechst so gut, Seemann, Engel, Engel (Fan-Edition), Du hast, Das Modell. Beside those the box also includes a poster with one of the first bandphotos from 1994.